Announcements
Be a Colorado Kids Reporter!
Colorado Kids is getting ready to sign up its staff of CK Reporters for the 2013-14 school year. If you will be in fourth through eighth grade next year, and you'd like the chance to write about events and people in Colorado and to review books, toys, games, and movies here's your chance. Get your application in and join us!
Download the application form
▸ here
---
Youth Journalism Day
For 4th - 8th grade students
Download the registration form
▸ here
Electronic Edition
Teacher Resources
▸ Go to Teachers area for more updates
NIE Special Report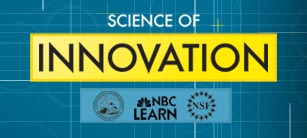 Whether it's from the simple desire to help others, our environment, or our way of life, innovation is a process that begins with imagination and results in the creation of something of value for society.

NBC Learn, in collaboration with the National Science Foundation, the U.S. Patent and Trademark Office and the National Science Teachers Association, explores the process of innovations in this compelling 11-week video series.

Click Here to View The Video Series!
Student Resources
▸ Go to Students area for more updates


A self-checking geography quiz. This week: Mayan pyramid destroyed in Belize
---
Cool Stuff
Weekly Lessons

Math lessons

Language Arts lessons


Knight Writer weekly writing prompt (How does your garden grow?)

Current Events Quizes

STEM (Science, Technology, Engineering, Mathematics)